May 11, 2009:
After visiting Victoria Peak in Hong Kong we boarded the Turbo Jet Ferry, this time headed to Macau.  Macau is a wonderful island, with Portuguese influence and a Las Vegas-type atmosphere.  Like Hong Kong, Macau is a SAR (Special Administrative Region) of China.  Already hearing announcements in Portuguese on the ferry gave it a different flavor from mainland China.  The round trip ferry for two of us was about US $70 and took one hour per direction.  It would have been nice to spend a night in Macau, but we were pressed for time, so we only had one afternoon there, which was still nice.  We managed to make $5 last for an hour of gambling!
Where in the World is Heidi in the following photo?
If you guessed Las Vegas, you're wrong- it's Macau!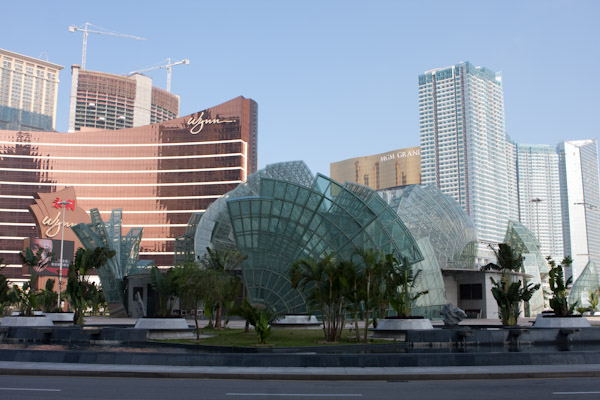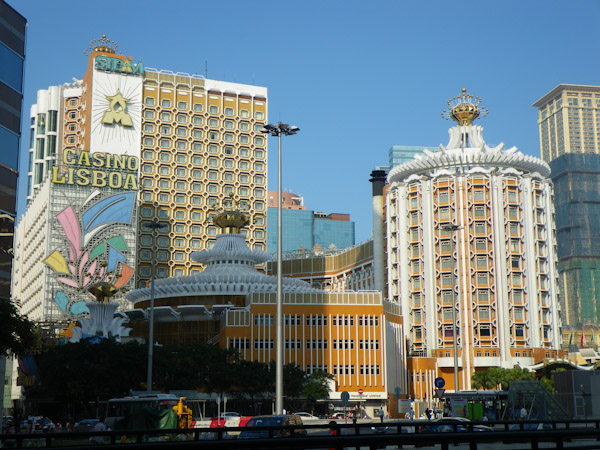 It was a whirlwind tour of Macau, but we had lots of fun and were glad we went!  It's a good island for a weekend get-away.