June 11, 2009:
The next morning we started out visiting a couple more places in Lisbon.  First we headed to Mosteiro dos Jerónimos.  The line was long and we were all hungry, so we decided to go to breakfast first and return to the monastery.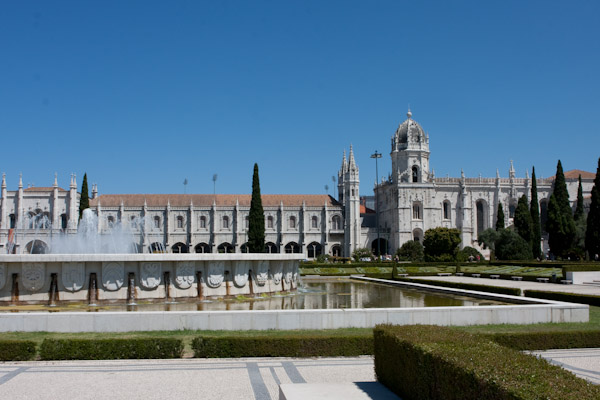 Our breakfast destination was right nearby- Pasteis de Belem- the best bakery in the world to order Pasteis de Belem (or pasteis de nata if ordered elsewhere).  Mariana knew that I liked sweets, so our tour of Portugal included visits to the BEST bakeries in the world for particular traditional Portuguese pastries.  We had sampled pasteis de nata (custard tarts) in Macau, but those didn't compare to the DELICIOUS, fresh, flaky ones we ate at Pasteis de Belem.  It's hard to even get a table, the place is so popular, but we came late in the morning and found a table in the second dining room.  Mariana ordered for us, and in a little while, the fresh warm Pasteis de Belem arrived.  First you sprinkle a little powdered sugar and cinnamon on top, and then you savor the delectable custard tart.  Yum!  If I lived in Portugal I'd put on the pounds ;).  George and I couldn't resist the beautiful display of other pastries, so we each had a croissant as well, but if you go to Pasteis de Belem you must try their signature tarts, for a true taste of Portugal!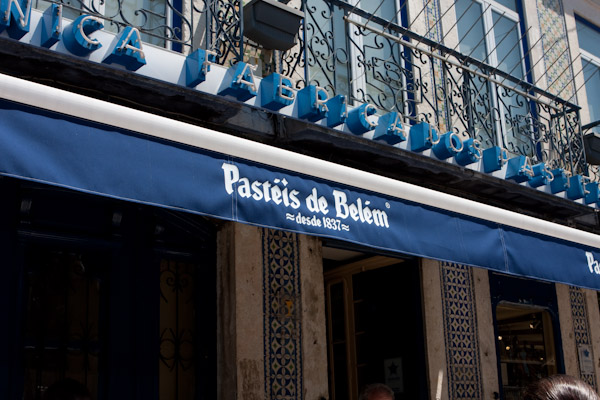 After breakfast we waited in line to go inside Mosteiro dos Jerónimos.  They were limiting the number of people going in at once, so as not to disturb the service too much.  The architecture inside was amazing!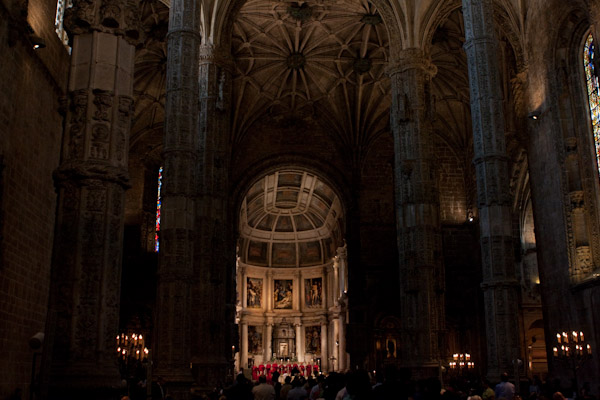 Next we headed over to the monuments along the river Tagus.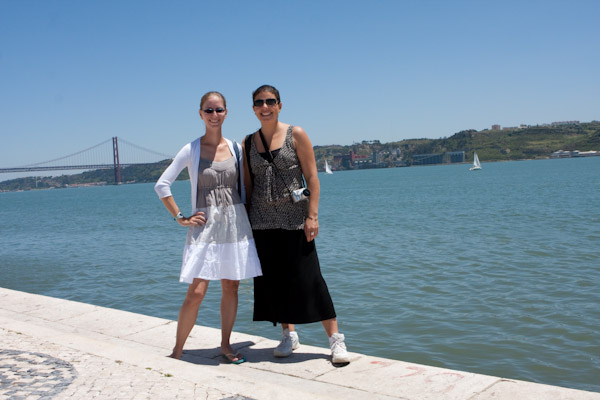 In the afternoon we drove along the beautiful coast from Lisbon to Sintra.  We stopped off at the western most point of continental Europe.  It was windy, so I had to cling to my dress so it wouldn't blow up ;).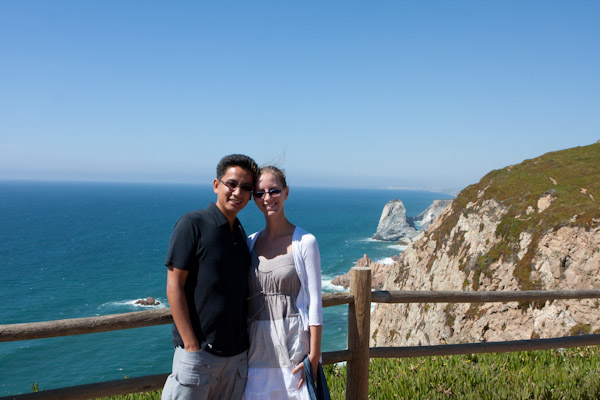 We arrived in Sintra in the late afternoon.  Below is a photo of the Castle of the Moors which sits atop a hill overlooking Sintra.  We tried parking and walking up hill to the castle, but it was too far, so we had to go back to the car and drive up.  The admission price was steep and the castle was going to close soon, so we headed back into Sintra instead of going inside the castle.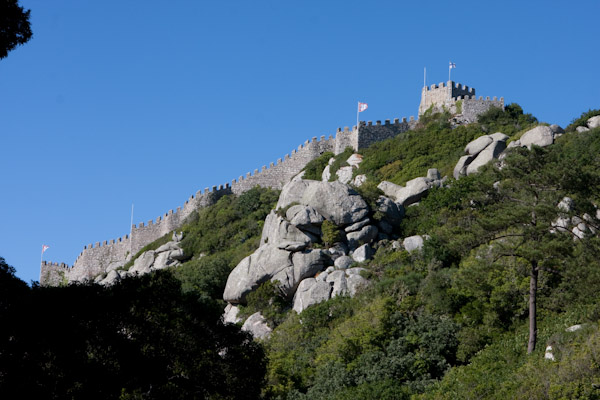 For lunch we ate at a famous bakery in Sintra, Piriquita.  We tried the traditional pillow shaped traveseiros and some little tarts.  (Yep, pastries for breakfast and lunch.) 😉  These pastries were super sweet but still delicious.  If we had to choose, pasteis de belem would be our top pick!

Then we wandered around the scenic town of Sintra and took some photos before heading back to Lisbon where we had dinner at one of Mariana's favorite restaurants.  It's where we had the best sangria in all of Portugal and Spain!  Too bad we can't remember the name of the place!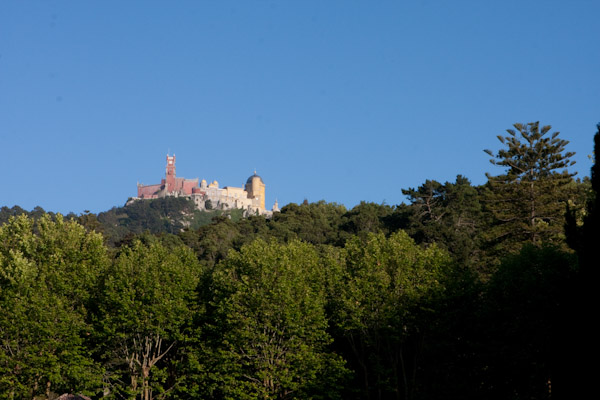 [album id=32 template=extend]