On June 7, 2010 we fit in one more sight in Bled, before leaving that afternoon.  It would have been nice to have had more than just a day and a half in Bled!  We decided to spend the morning at Vintgar Gorge.  You can get there by walking or by taking a tourist bus or a local bus.  We didn't have time to walk there and back, since we needed to be back in town by 3pm.  The tourist bus, which takes you all the way to Vintgar Gorge wasn't running at a convenient time, so we opted to take the local bus and then walk the rest of the way.
We took the local bus from the bus station in Bled and were dropped at a stop in Spodnje Gorje (a small town north of Bled) near some houses and a grassy field.  As we were walking along, following the map from the tourist information center, a teenager who lived in the area offered to walk with us and show us the way to Vintgar Gorge.  It was a friendly gesture, and unlike if it had happened in India, nothing was expected in return.  As we neared the gorge she pointed out which road to take for the last stretch, and we parted ways.  The kind people and wondrous natural beauty in Slovenia make it an ideal tourist destination!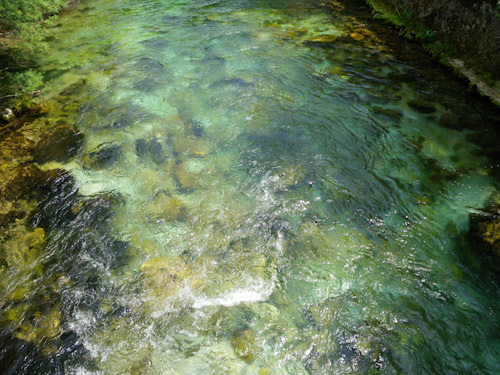 I can't get over how crystal clear the water is in Bled!  I took this photo of a stream we passed by on the way to the gorge to show how clearly you can see the rocks at the bottom.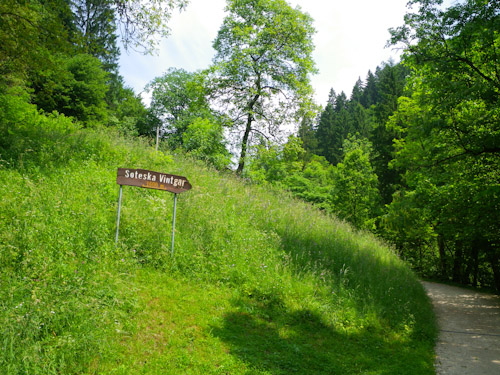 It's so lush and green here!  The way from town to Vintgar Gorge is marked with signs, so even if you walk all the way from town, you shouldn't have trouble finding it.
When we arrived at the gorge we bought our tickets for 4 Euros/person and then walked along the raised plank-way that hugs the rock walls of the gorge.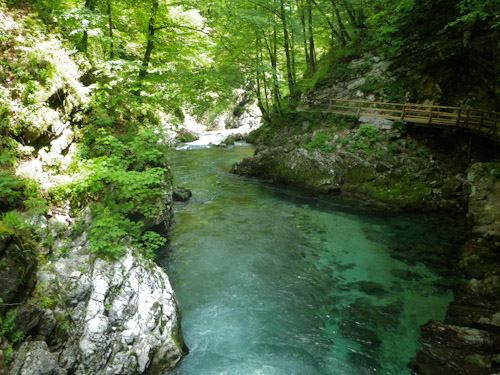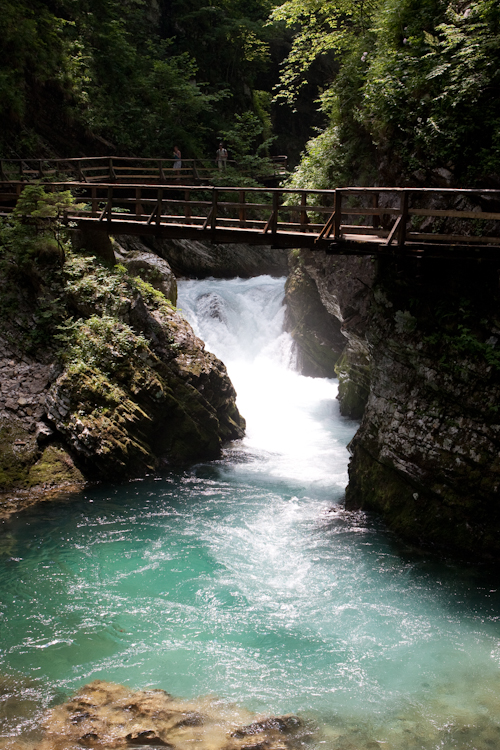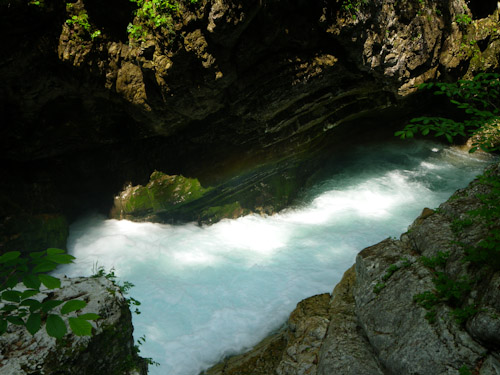 We stopped to admire some little fish swimming upstream in Vintgar Gorge.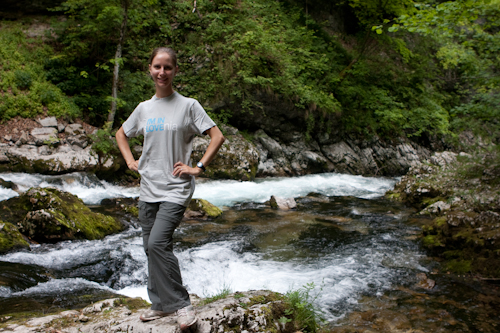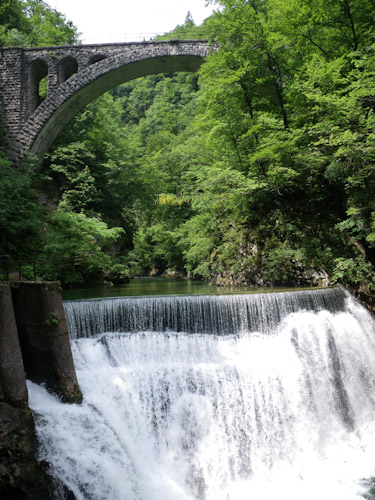 After we reached the bridge and waterfall, it was time for us to turn back, so we could catch a local bus back into town.  If you're walking to and from the gorge, you can continue along the gorge and loop back to town.  If we'd had more time, that would have been a nice walk.  But our short stay in Slovenia was already coming to an end.
I definitely hope to return to Slovenia someday, to visit more towns and go on more hikes!
For more information on Vintgar Gorge, you can visit The Official Travel Guide by the Slovenian Tourist Board.